Customer Service
YM 1
YM 2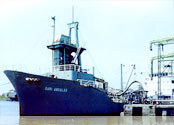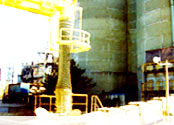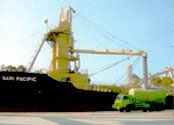 Recent News
Ship No. 11
December 11, 2010
Ship No. 2
December 2, 2010
Ship No. 1
December 1, 2010
Our Fleet of Cement Carriers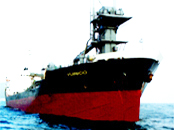 We own and operate a fleet of 30 Bulk Cement Carriers ships.
We cover vessels' operations, maintenance, management, crewing, and administration.
Our fleet of cement carriers:
Port Of Call

We routinely call at the ports as indicated by the flag. Our service area cover Indonesia : Province od Aceh, North Sumatera, Riau-Buatan Port, Dumai, Batam Island, Jakarta-Tanjung Priok, Merak-Ciwandan Port, Cirebon, Semarang, Surabaya, Lombok, Banyuwangi, Bali-Celukan, Bawang, Makassar Port, Ambon Port, North Celebes-Bitung Port, South Kalimantan, Banjarmasin, Batu Licin and Samarind
We also call at Southeast Asia ports, Pulau Langkawi, Malaysia and Singapore.